Marketing Do's and Don'ts for Managing a Tutoring Business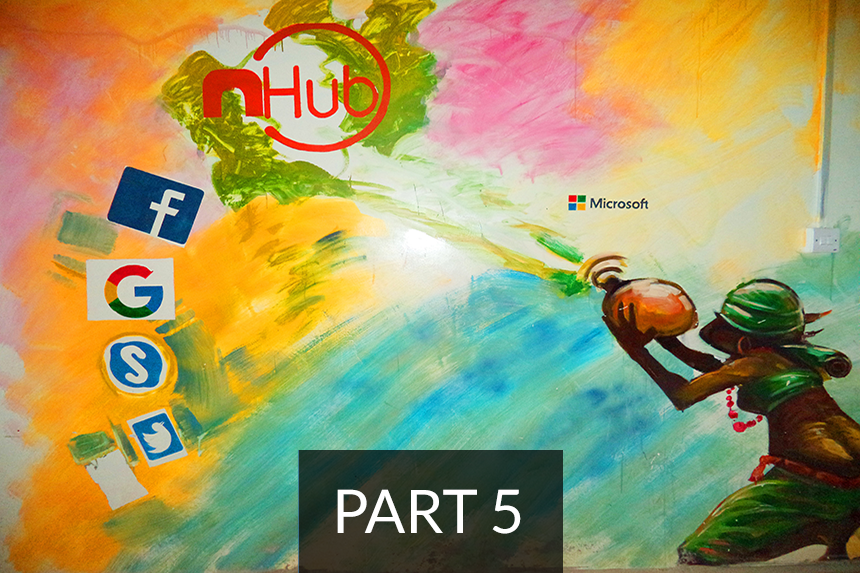 KEEP CONTENT ON YOUR WEBSITE POSITIVE AND HELPFUL
I recently signed my son up for karate. To get his white belt he had to memorize the following: "I will keep my thoughts positive because my thoughts become my words."
That got me thinking.
While managing a tutoring business I conducted research on my competitors. One such competitor had a habit of trashing competitors. They had a blog post for every competitor of significance where they oversimplified their offerings and engaged in an unhealthy dose of word play, and fallacy.
Instead of demonstrating their unique offerings, they chose to bend, twist, and lie to potential parents. In addition, it put forward a negative and pessimistic vision of their tutoring business. I can't imagine that strategy paid off.
You don't want to communicate why not to employ the services of competitors. Rather, you should communicate why parents will be best serviced to use your tutoring services. Going back to the saying, that type of "attitude" is likely to express itself in your communication with parents and students.
Your thoughts become your words and words do matter.
Therefore, I recommend you always keep content on your website positive and helpful. You may have as little as 20 seconds to leave a positive impression on a parent. Don't waste that time griping about your competition. That type of behavior makes you look petty and unprofessional.
Instead, add content to your website that highlights your tutoring service. You want to cater to 2 main ideas; 1. the practical connections with the parent, and 2. the emotional connection with the parent.
Let me explain.
The practical connection refers to the tutoring services you provide and some information about your pedagogy practices and what makes your tuition company unique. Inevitably that's the reason they are looking at your content. You must give them this information at the very least.
Lastly, an emotional connection is something that will help the parent feel good about choosing your tutoring company for their child's education needs. The best way to make an emotional connection is to provide heartfelt testimonials.
BIG BUT...
You MUST use a testimonial properly. Very few businesses use their testimonials to their fullest extent.
Here is the secret...
Show a testimonial with an image of the person making the statement. Do whatever you need to get the parents consent to use their likeliness. Here's an example. You can click on the example and an additional browser window will open. Take a look at the page, consider its emotional connection, and come back to this browser window. I'll wait.
What do you think?
I really want to know your thoughts. Click here to scroll down to the comments section and leave me a comment. Would that testimonial convince you to use our services?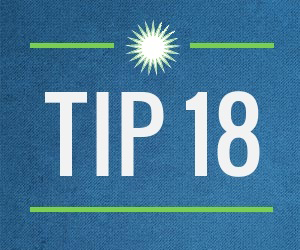 Posting content on several social media platforms and your website isn't easy. I don't make this recommendation lightly. Allow me to clarify.
Managing a tutoring business has a lot of moving components, all of which are time consuming and taxing. You definitely have a difficult task. All too often, you will find yourself burdened by parent concerns, tutor issues, and student to tutor pairing. I know!
Here comes another BUT...
Social media and content have the result of exposing your business to more parents and makes your business look active, thriving, and credible. Those types of indicators or impressions are hard to establish in a conversation if you manage to get to a conversation. In fact, without these indicators, your business leads will be far fewer in number.
On the other hand, don't spend too much time on social media and website content.
Confusing?
Let me clarify.
I used to think social media posts had to be profound. Wrong! They should be brief practical connection with parents, or an interesting emotional connection with parents. They don't have to take you more than 5-10 minutes of your time to create and post.
Twitter: "Physics just got REKT! Congrats to JD for acing that test last week!" Followed by a stock photo of a young person holding their thumbs up and a link back to a piece of content related to math tutoring.
How much time would that take you to post?
Do little inspiring posts like that on all your social media platforms at least once a week. As a parent scrolls through your content, they get an image of success and positivity. This helps prepare them to say yes to your tutor offerings.
Yes you want to have "pillar posts," or posts that are large and vast in their content, but they can be quarterly and should always target competitive keywords.
If time is at a premium consider paying for content. Here is a list of sites you can hire a writer from:
Even small tutoring companies can benefit from a content writing service. If you find yourself bogged down by writing and spend a lot of time to publish a piece of content, consider what you could be doing if you weren't writing content.
If you could do something that could make you an extra $25, then do that and hire a content writer on a per content basis.
Have realistic expectations!
Posting on social media and your website rarely has a 1:1 conversion rate. It is hard to quantify the results for such activities. That's why you don't want to put more than 5% - 10% of your time and money into them.
What these pieces of content do is increase your brand's exposure to potential clients. It is not out of the ordinary for a person to research tutoring companies and come back 3-6 months later. Operate your business for the here and now, but foster your long term leads.
At the start of your tutoring business things will more than likely progress slowly, but that will change and business will pick up if you put medium and long term strategies into play.
PRO TIP COMING...
If you are not on Quora, create an account now!
Quora is a social media site that allows people to ask questions and other people to answer questions. It's an absolute gold mine!
Not only can you answer questions and drop links to your site and its content, but you have an opportunity to actually help people and make a good impression. After posting on Quora I have seen legitimate traffic back to my site.
Here's another tip...
Quora posts that have led to clients for me had a combination of text , 1-2 links, AND images. Images are eye catching and helps the reader conceptualize your words. Obviously the images have to be salient to the discussion.
If you provide a great answer to the question, have a link back to your site, and use 1-2 very helpful images, Quora can be an excellent revenue generator for your tutoring business. That best part is...
It's completely free!
I love that word. Free.
In conclusion, social media and content on your website pays off over time. They will help you increase the size of your business incrementally. Their individual effects will be hard to see, but the accumulative effects are profound.
If you choose not to use social media and web content, that's okay, but you will have to spend more money on other pay per click (PPC) or pay per impression (PPI) marketing strategies. You have to make that decision based on your time, budget, and position in the tutoring industry.
I have touched on this point in several sections already, but I can't overstate it enough.
Social media's main goal is to promote credibility for your tutoring company!
Full stop.
Unless you choose to develop your own info-product and run high budget campaigns, at which point your are more than a tutoring company, using Facebook and Twitter to drive sales is a fools arraign.
On the other hand, if you have a unique teaching strategy, style, or implementation that can be learned and mastered from a video or pdf, an info-product may be a way to diversify your tutoring revenue. It could lead to sales on its own, as well as cultivate future sales leads.
I only recommend an info-product approach if you are uniquely positioned to bring such an offering to market without too much effort. Otherwise, your time is better spent with short, inspirational posts, that will help you develop credibility and a relationship with parents.
If you would like more information on developing an info-product let me know in the comments section below.
USE BUSINESS SOFTWARE TO ORGANIZE AND PROMOTE CREDIBILITY
Shameless plug incoming.
The #1 feature sought by tutoring companies using our business software is scheduling and appointment reminders.
Software is amazing at completing repetitive tasks on time and it's extremely consistent. Tasks like e-mail reminders and text message reminders can be initiated with a couple clicks. Add a scheduling feature to this and those couple clicks can handle all reminders forever.
Your clients will feel like you have an army of schedulers working for you. Pretty credible don't you think?
Enhance the completion of sessions with a student assessment detailing their progress and actions for future development, e-mailed to the parents right away, and you have some thoroughly impressed parents on your hands.
These two examples will have the effect of reducing no-shows due to cancellations, improve tutor-parent communication, make your tutoring business more organized, and aid credibility. The best part of these features, after their initial setup, require little to know work on your part.
One of our clients saw a savings of $700 from reducing no-shows in their first month after using the software. That's a 8.75x return on investment (ROI). There are very few opportunities in this world where you can experience that kind of return on investment.
Bizstim business management software is an all in one solution for small and medium sized businesses (SMB). This means it is capable of assisting you with a plethora of tasks from a variety of business processes.
I made a point to focus on scheduling and reminders because it has the biggest impact for tutoring companies and education institutions, and I am a firm believer in putting my best foot forward.
When you have an opportunity to add value to your tutoring services take it! Especially is the addition of value is relatively cheap or inexpensive.
Here is a list of some of the most interesting features you can expect from business software:
automate e-mail reminders
automate text message reminders
automate e-mailing end of session reports
automate pending and overdue invoices
automate tasks to staff or requests to parents
invite parents to pay for your services online at their convenience
track revenue and expenses effortlessly
get your signals crossed within your sales team using a collaborative sales manager
I could go on for some time with the benefits and features of our business software but I think I made my point.
Not convinced?
No problem.
We allow you to try the software free of charge for 21 days. Try the software out for yourself. You have nothing to lose and everything to gain.
What's better than that?
We want you to give us call and tell us what most concerns you about your business. We will use that information to provide help exactly where you need it. Also, we won't charge you more based on the size of your company because we have fixed pricing!
Here at Bizstim we want to set you up for success!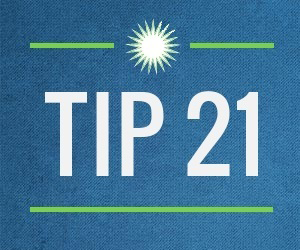 THE BENEFITS OF A MONTHLY NEWSLETTER *** SECRET ***
Newsletter blah blah blah...
Stop!
Don't dismiss this section. I know newsletters are not uncommon. I am sure you have been heckled by more than a few newsletter popups in your day. I understand your reluctance to think about them. But there is a big but coming...
BUT...
Told you.
Here is a massive secret I want to share with you.
If done correctly, newsletters can be the difference between making a living with your business and turning it into a golden ticket.
I mean it. Hear me out.
Newsletters can do the following for you:
capture leads into your sales funnel that are not ready to convert (become a paying client)
increase the traffic to your website (good for your search rankings)
gives you the opportunity to connect with clients and potential clients once every month!
keeps your business and its services in clients and potential clients minds
promotions you run will have a near instant return
makes you look professional, organized, and credible
with social media links, you can expand your brand awareness through social sharing
can be a very inexpensive marketing tool compared to PPC, PPI and directory listings
A newsletter is like a puppet master. With a single string you can put into motion a series of events that may have lasting positive consequences on your bottom line.
I recommend cultivating a newsletter list of 100 quality e-mails. Beware of e-mail bots combing the internet. Make sure you add a double-opt-in feature to your newsletter sign up. After users provide their e-mail, send them a confirmation link to the e-mail. They are confirmed once they click on the confirmation link.
You want to know the true number of e-mails in your newsletter list. E-mail bots tend to be poor clients.
After you acquire 100 e-mails in your newsletter, and you have been publishing at least 1 post per month, and provided updates to your service offerings, and some social media feel good posts, take inventory of the results. Ask your clients for feedback. Do they like the newsletter? Is it helpful. That sort of thing.
Based on the information you receive, you decide if a newsletter will work for you and your tutoring business.
I have a sneaky suspicion you will like the results.
Next, grow the newsletter to 1000, then 10k, and so on.
Therein lies the secret...
A newsletter is NOT a way to e-mail spam and bug your clients.
A newsletter is like a Bat Phone between you and your clients. Your clients are the commissioner and you are the super hero on the other end of the phone. When they are in need of help, there you will be to save the day.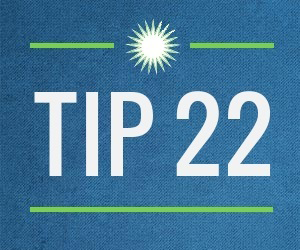 All-in-1 CRM. Not your average business management software.
Do you have an active newsletter? What are the biggest challenges to running a newsletter? Do you have any pointers for managing a successful newsletter?