INTERNET MARKETING LEAD GENERATION ECOSYSTEM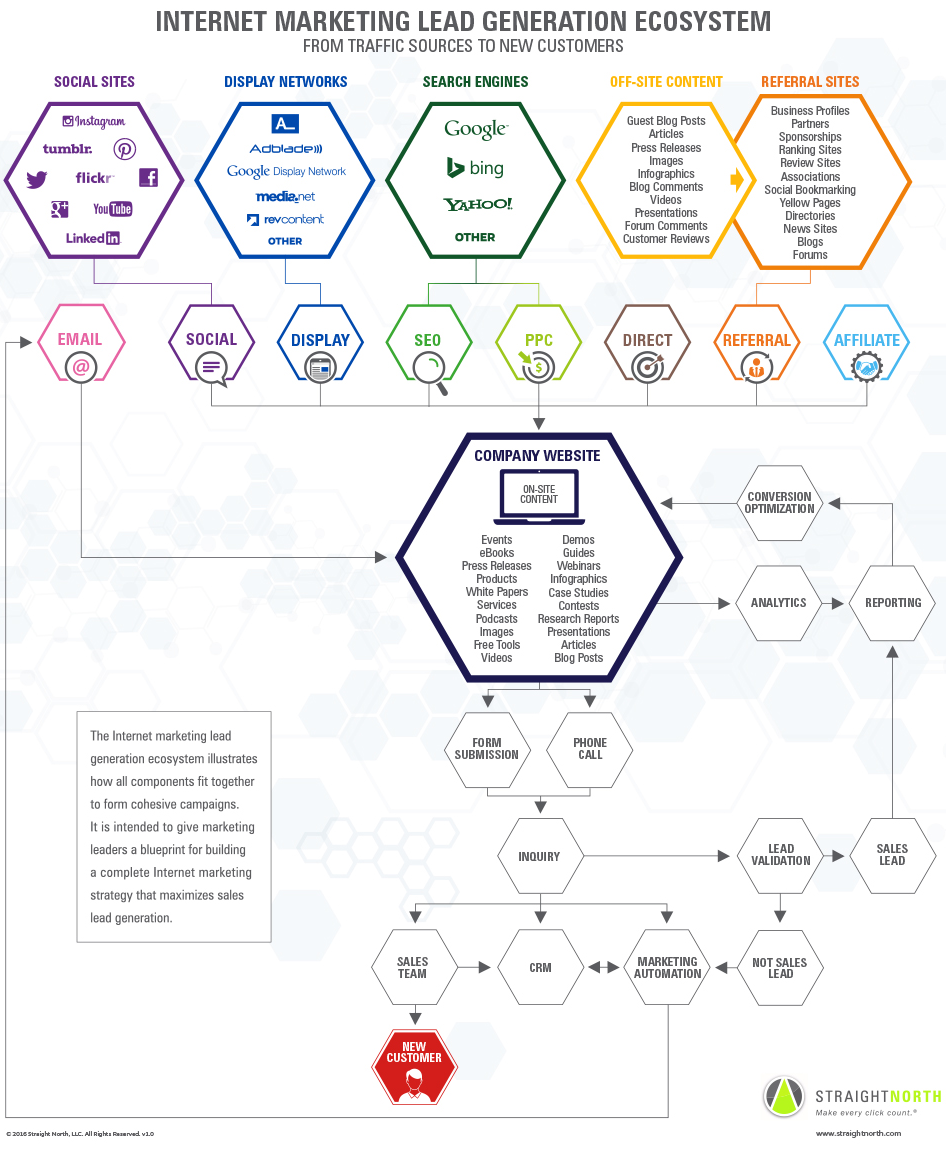 WHY SHOULD YOU CARE ABOUT YOUR LEAD GENERATION?
Every organism, no matter how small, has a role to play in an ecosystem. Even a bumblebee has an important part to play — pollinating plants that feed other animals. Without the bumblebee, an essential link in the chain is broken.
The same principle applies to virtually any complex system, including an Internet marketing lead generation campaign — which is created out of numerous small components that may look insignificant in isolation but all play crucial parts in the success of the overall system. Unlike ecosystems in nature, you are responsible for ensuring that all of the crucial components of your Internet marketing lead generation campaign are present and accounted for.
Among Internet marketing agencies, Straight North has been at the forefront of understanding how these campaigns are constructed, and we've put our knowledge to work by developing the following infographic detailing how successful lead generation campaigns are built. With this flowchart serving as a blueprint of sorts, Internet marketers have the information they need to build a campaign that includes all of the vital elements necessary for success. If you're building a new campaign from scratch or looking for a way to optimize an existing one, referring to this infographic can help you determine if your ecosystem is missing any bumblebees.
Author Bio:
Brad Shorr is Director of Content Strategy at Straight North, a B2B Internet marketing firm that specializes in SEO, PPC and web design. With more than 25 years of experience in sales and marketing, Shorr has been featured in leading online publications including Forbes, Entrepreneur and Moz.
How does your business stack up against this lead generation ecosystem? Do you choose to run one lead generator more than another? Why or why not?